With so many different social channels today, it's hard to keep track of what to post, where it's going and what to do next. With AgoraPulse, they take the chaos and turn it into simplicity. The company covers basically everything a small business would need for social media marketing, monitoring and management. Their social media platform not only organizes all social content but tracks engagement through analytics.
When it comes to customers, their team is on-hand to answer questions, troubleshoot any problems or give support when needed. One thing that's made an impact is their use of screencasts and videos to communicate to their team as well as customers.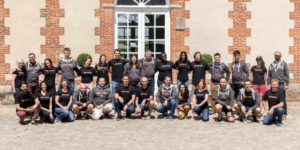 AgoraPulse Product Marketing Director Lisa Kalner Williams says, "We are a semi-remote team spread over 15 countries, so preparing a video with an issue, idea or question, saves us from having calls that are convenient for some but really bad for others."
Their preferred video tool is Screencast-O-Matic which gives them the ability to show-and-tell with their customers and internal team. Williams says they chose Screencast-O-Matic for several reasons. "Quicker, clearer communication among the entire team. Screencast-O-Matic saves us hours of waiting for an email response or trying to set up phone calls across date lines."
For a company in the business of social communication, it was imperative to find a tool that was easy-to-use. In fact, many members of the team had prior experience using Screencast-O-Matic. She says, "Many of us, including me, came to AgoraPulse already using Screencast-O-Matic. I used to make tutorial videos on YouTube and social media clients loved it."
The AgoraPulse team chose the tool for its value. Not only is it easy-to-use, has advanced editing features but it was affordable for the overall business. "The price is quite reasonable so for us, it was a no-brainer!"
Thank you, AgoraPulse!
Here is an example of video communication between members using Screencast-O-Matic.