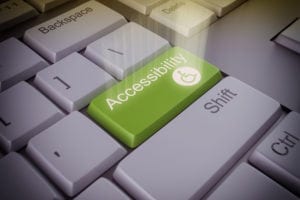 People with disabilities make up almost 20% of the US population and it's likely that many teachers have taught a student with a disability. Teachers have used online videos and audio files to engage their students and it helps heighten their educational experience. If you're creating online videos, you may need to double-check to see if you're complying with federal laws. New rules went into effect January 2018. These accessibility laws now require online videos and audio files to have closed captioning or transcriptions.
What does this mean?
As an educator, you'll need to take that extra step to ensure accurate closed captioning on your videos. If audio files are a part of your learning toolkit, you're required to add transcriptions.
This is required for all new and existing content. A good rule of thumb is to incorporate closed captioning or transcriptions in your creation process moving forward. As for older videos, there are easy ways to incorporate captions. It may be a tedious process but we've added several links below to help you with the process.
Who does this effect?
Almost everyone. It's outlined under Title II and III of the Americans with Disabilities Act and Section 504 and 508 of the Rehabilitation Act which includes just about every public entity including government offices, hotels, religious organizations and schools. Under these Acts, the rules apply across all aspects of learning including online information and programming services.
Videos that are accessible and follow federal rules are called 508-compliant.
How do I know if my videos are meeting accessibility requirements?
For video content to be accessible, the student watching it must fully understand what is happening in both visual and audio portions of the video. If a student doesn't understand the message in either the video or audio sections, the video is not accessible.
How do I make my videos accessible?
There are three elements to video accessibility:
Captions – The audio portions must have text that follows the visual aspects of your video. This gives access to people who are either hearing impaired or deaf.
Audio Transcriptions – These are descriptions of the video's visual elements giving people who are blind or visually impaired access to the information.
508-Compliant Video Player – Gives a person ability to use keyboard navigation or an assistive device so they can navigate the video player.
In the Classroom with Screencast-o-Matic
Thousands of teachers have turned to Screencast-O-Matic to create engaging online tutorials, lessons or class videos. Screencast-O-Matic provides easy-to-use tools to help create accessible videos for students. With it's robust tools including 'script recording' and closed captioning, Screencast-O-Matic makes it easy to teach and engage students.
Screencast-o-Matic tutorial for creating captions:
Additional links to know:
GSA Government-wide Section 508 Accessibility Program  https://www.section508.gov/content/learn/laws-and-policies
United State Access Board
https://www.access-board.gov/guidelines-and-standards/communications-and-it/about-the-ict-refresh/overview-of-the-final-rule
Digital Gov: 508 Accessible Videos – How to Make Them
https://www.digitalgov.gov/2014/06/30/508-accessible-videos-why-and-how-to-make-them/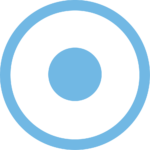 About Screencast-O-Matic: Screencast-O-Matic is a screen capture and video service, taking visual collaboration to the next level.  It allows individuals, learning institutions, and companies to create video solutions for learning and collaboration.  Screencast-O-Matic is a privately held company headquartered in Seattle, WA. For more information, visit https://www.screencast-o-matic.com.