Video creation for everyone.
At Screencast-O-Matic, we don't believe that video recording should be difficult, or cost a fortune. Our simple and intuitive tools help you get the job done easily.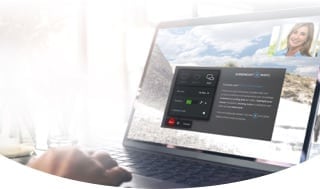 Available on Chromebook, Mac, and Windows
How can Screencast-O-Matic help you?
I need to record my screen
Create screencast videos with our screen recorder. It's fast, free and easy to use! Capture your screen, add a webcam and use narration to customize your video.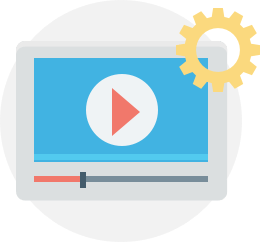 Our easy drawing tools have all you need to customize your video. Create videos using drawing tools, cursor highlighting and more! Trim your video and publish with ease.  
I want to share my videos
It's never been easier to share your videos! Publish directly to Google Drive and YouTube and use quick share buttons, or upload to Screencast-O-Matic.
Deluxe Plan includes license to the intuitive video editor for Mac and Windows.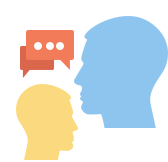 in our community worldwide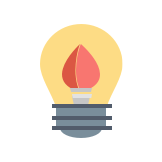 by school systems, Fortune 100 companies, and individuals in 190 countries.
New! 

Upload your Chromebook recordings to Screencast-O-Matic.

A convenient way to publish and share videos. Upload your video and share the link directly on social sites including Facebook and Twitter.
Record FREE Up to 15 minutes
Picture-in-picture mode
Unlimited video recordings
Add narration/system sound
Video trim
Save locally
Upload to Youtube & Google Drive
NEW! Upload to Screencast-O-Matic
Unlimited recording time per video
Access to video editor on Mac & Windows
Drawing tools
Mouse tracking & click highlighting
No watermark

Educators and students turn to Screencast-O-Matic for easy screen recording and video editing.  Videos are used in the classroom for flipped/blended learning, student assignments, two-way mentorship and much more!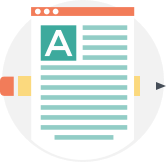 Bloggers love Screencast-O-Matic from it's easy-to-use screen recorder to recording the webcam. Bloggers can easily share their passions to the world with just a few simple clicks.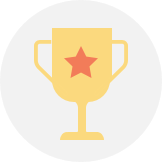 With Screencast-O-Matic's easy screen recorder, it's never been easier to show all your gaming techniques to the world. Show all the action and keep recording.
What our community is saying
based on 355 reviews in Chrome Web Store
Amazing screen recording app. You can record your entire screen, use your webcam or both! Very easy to use. Highly recommend.

Steven

Chromebook Web Store
This has been great for my online collaborations… Uploading to YouTube works great!



Nathan

Chromebook Web Store
I can create and upload videos for my students and they too can create videos for their classmates and me. Great tool for the classroom!

Mike

Chromebook Web Store
Easily create a video! Record now for free.