We have everything you need to create amazing screencasts and videos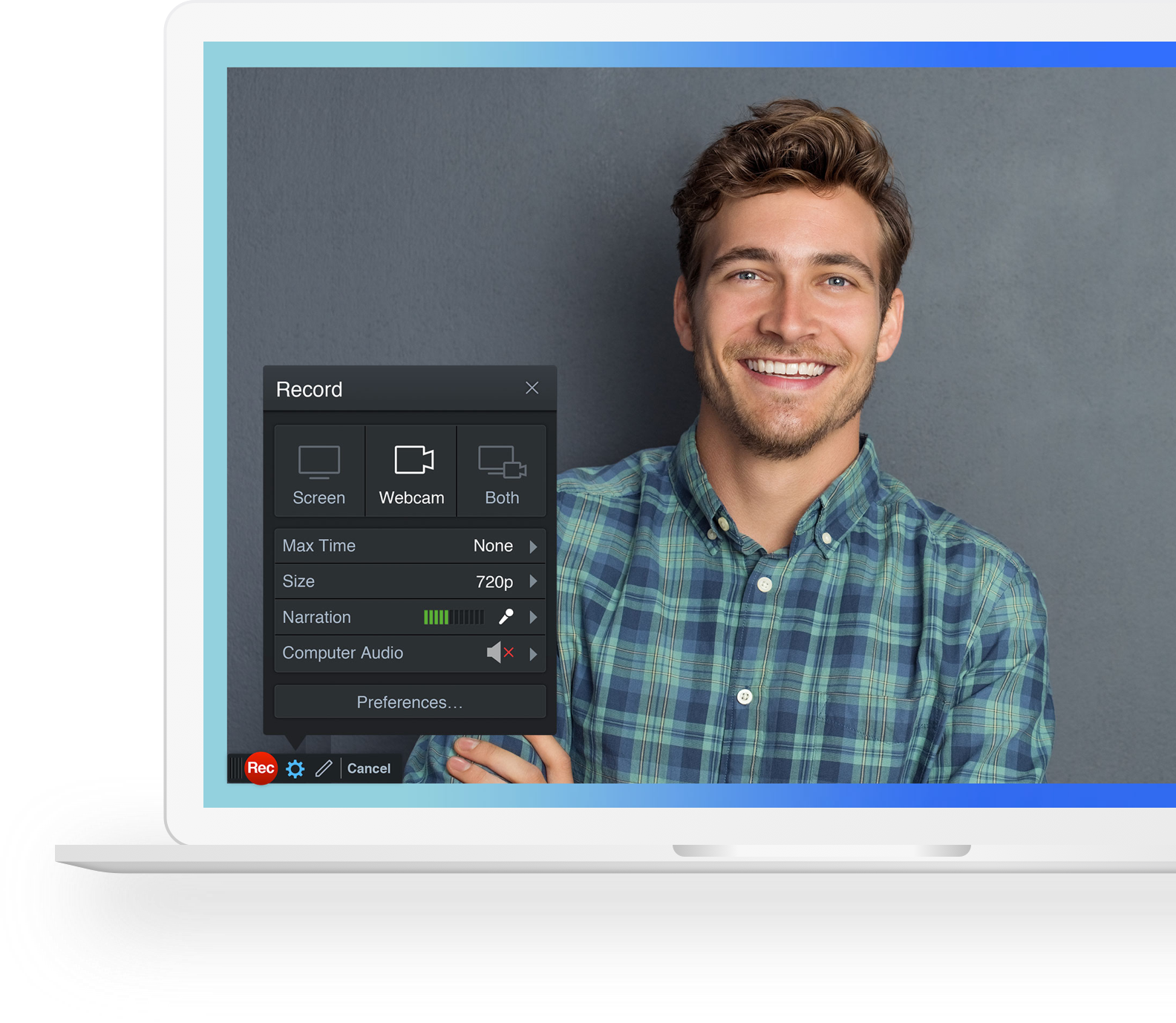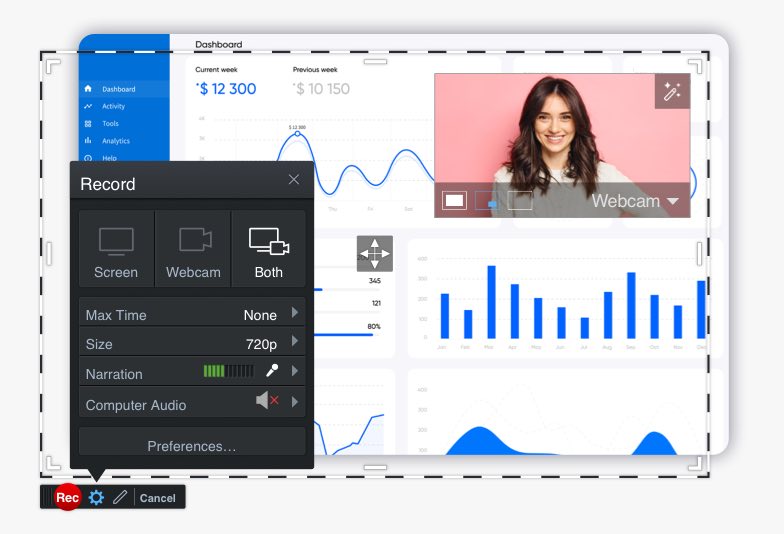 Record your screen for free
Fast, free and easy to use! Capture your computer screen, add a webcam and your voice for narration. Perfect for video tutorials, demos, games and more!
NEW! Reimagined Experience
Take screenshots
Quickly capture part of your screen, a window, or full screen. Then mark it up with arrows, text, steps and more. Upload to get a shareable link.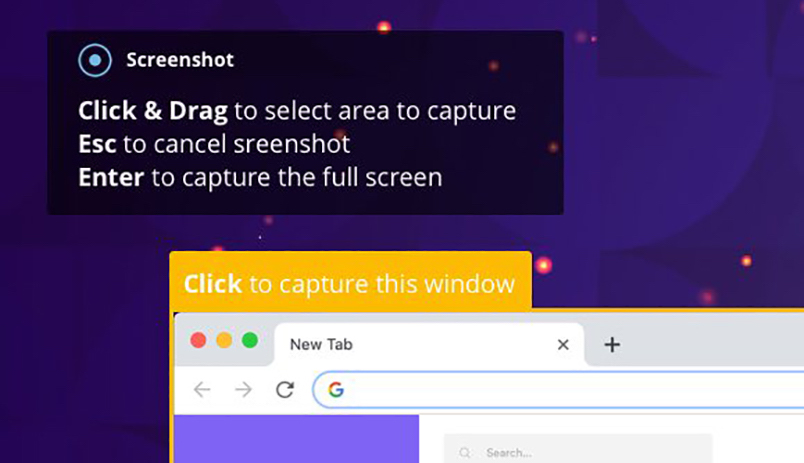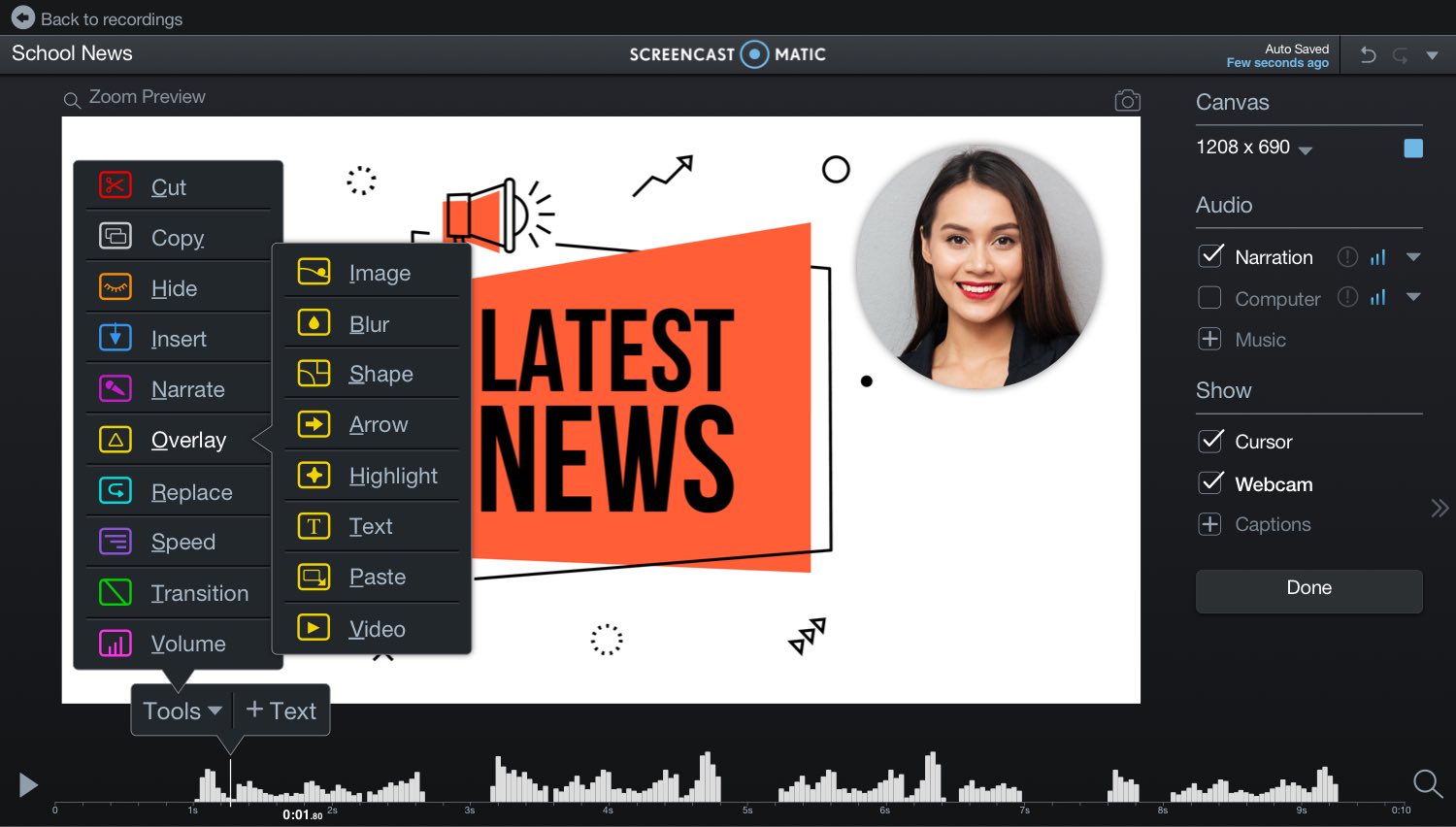 Edit with our intuitive video editor
Personalize your video with our robust suite of editing tools. Choose a video and start editing today–no training required! Creating professional-quality videos has never been easier.
NEW! STOCK LIBRARY
Discover stock videos and images to enhance your recordings.
We'd like to introduce you to the Screencast-O-Matic stock library. You can now find the perfect stock to kickstart or enhance your projects. Send stock directly to the editor to mix and match content.
Included in our Premier Plan. No confusing license agreements. Use on any project!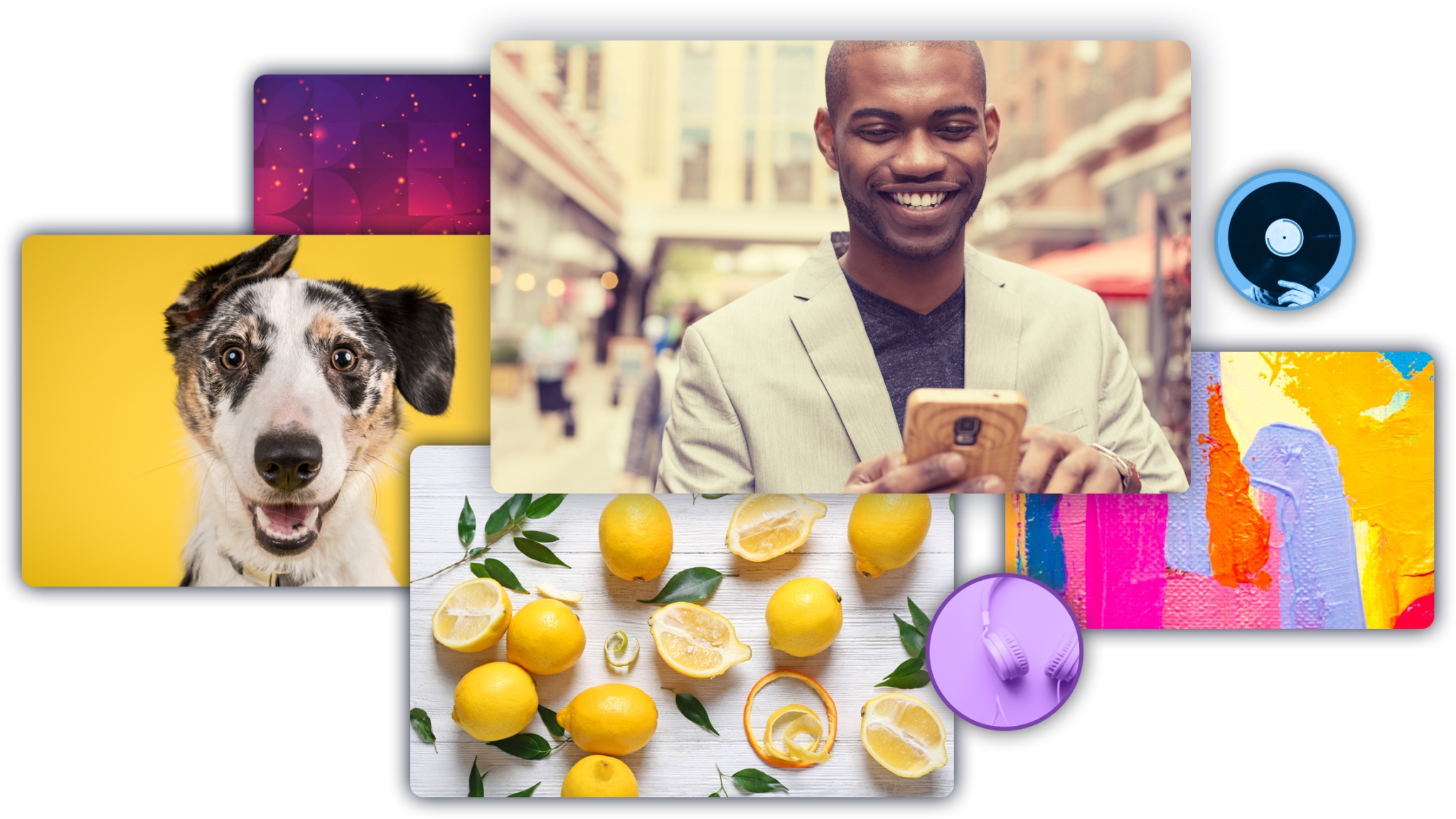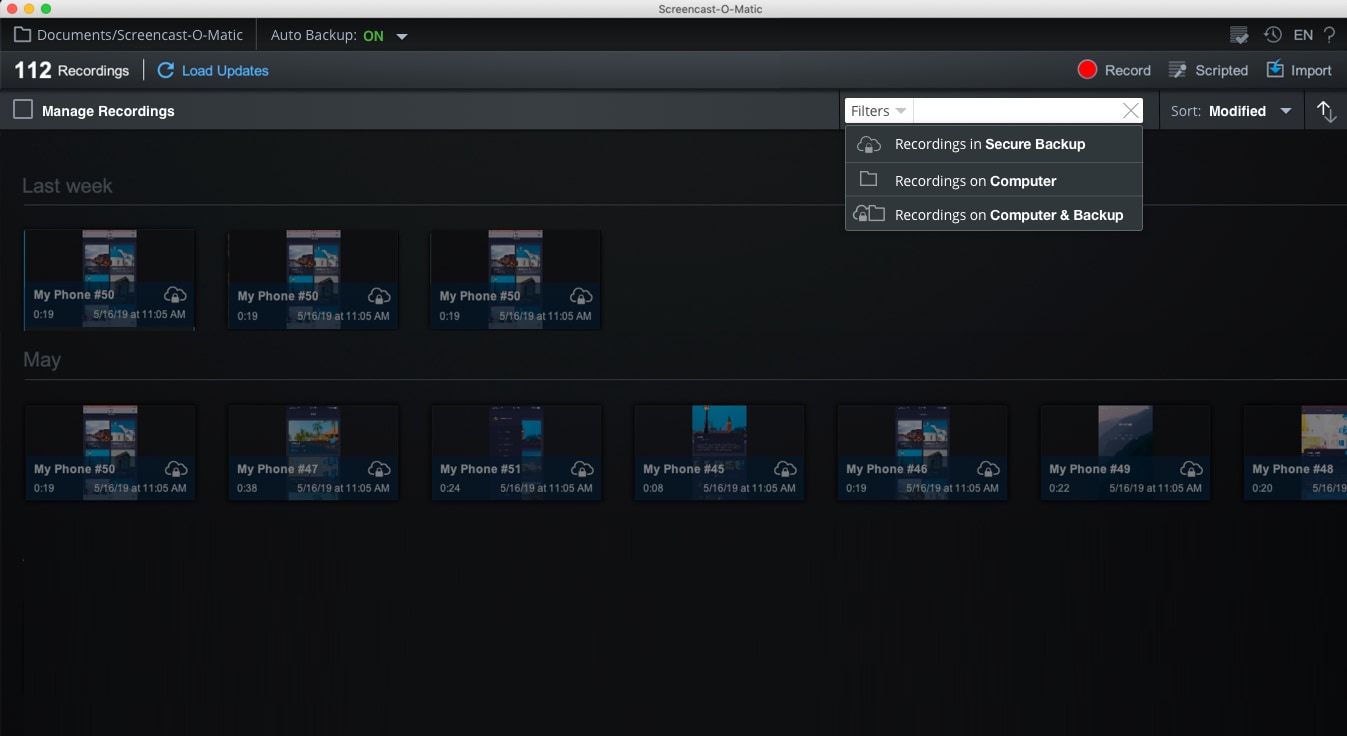 Keep your recordings safe with secure backup
Secure and private online back-up, so you can safely keep your recordings in a dedicated space located off your computer. 
Share and protect your content with our collaborative video management tools
Manage your videos with ease! Our hosting services easily allow you to share, collaborate and set privacy options for your videos. You are in control, determining who can see your content and how they access it.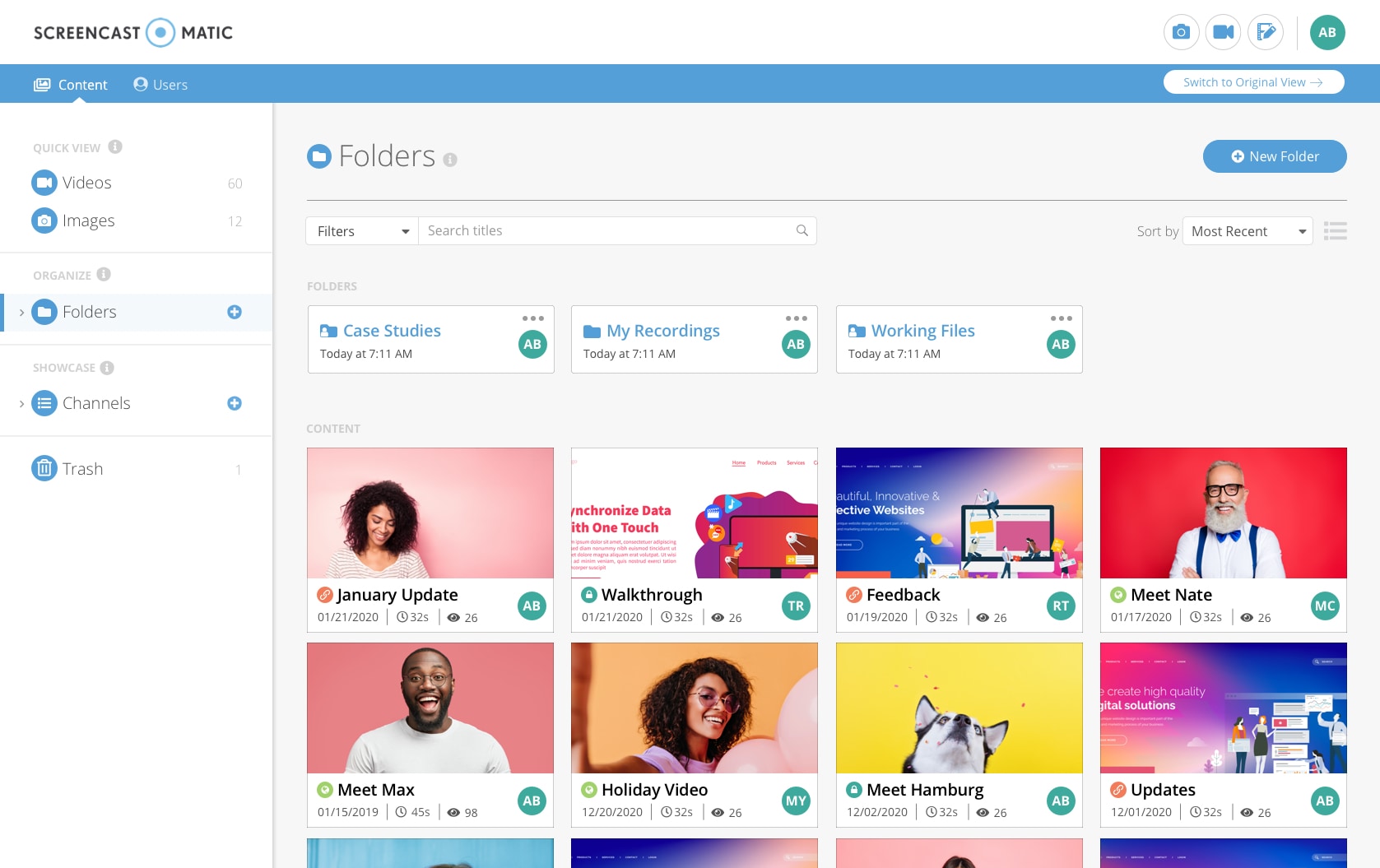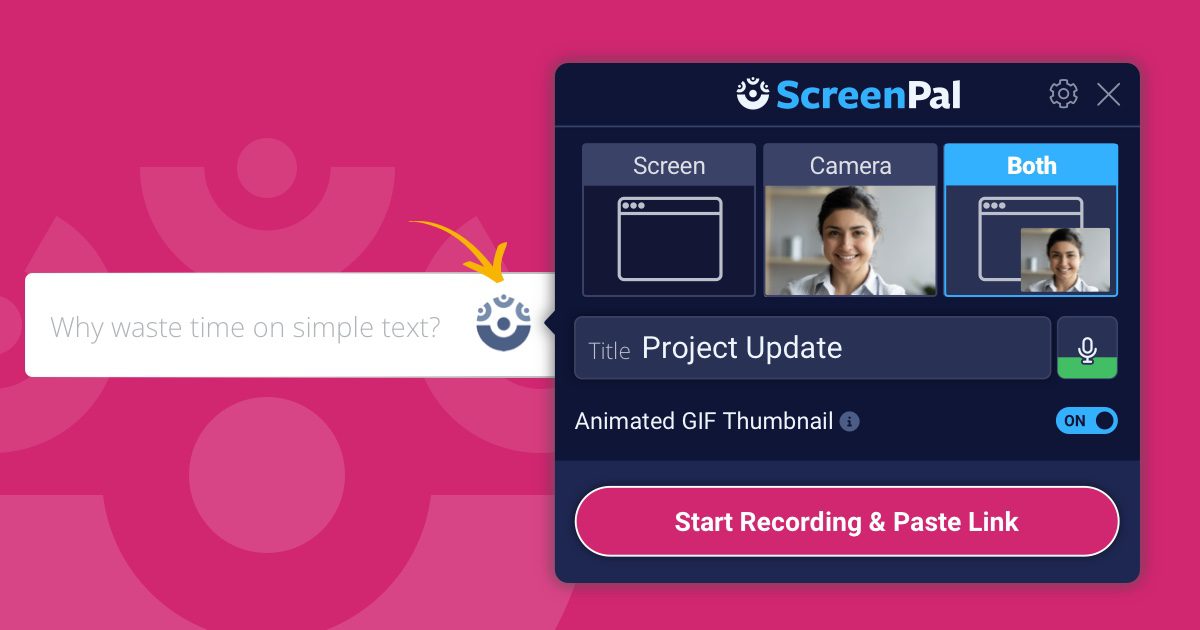 Video where you type
Record and share quick, authentic video messages to clarify your communication and collaborate more effectively. Give friendly feedback, share knowledge, and have more productive meetings—or replace them altogether—with video messages from any text box.
ScreenPal works where you do. Add video messages to your emails, project management sites, and favorite productivity web apps with our all-new Chrome extension.
What our community is saying

Screencast-O-Matic allows my students and I to communicate more effectively via video screencasting. I like the ease of creating videos, using the writing tools, editing, publishing the mp4's and the price is right.
Dr. Nellie Muller Deutsch (Ed.D)
Education Technology and Leadership Consultant

Quicker, clearer communication among the entire team. Screencast-O-Matic saves us hours of waiting for an email response or trying to set up phone calls across date lines.
Lisa Kalner Williams
Product Marketing Director, AgoraPulse

The best tool in the global marketplace for asynchronous communication is Screencast-O-Matic… We no longer need the hardware box; we have the capacity to run a video recorder on any platform and create a solution to capture any screen-based resource, anywhere, anytime.
Professor Martin Mehl
Cal Poly University and co-author of Digital Academic Revolution