Incorporating Video Into Your Business
Communication and collaboration are essential to work success, and business videos are a crucial tool for both. With video, your message is more likely to be received, and most importantly, remembered.
Many feel overwhelmed by the demands of creating business videos, but with the right tools, it can save you time and resources. It will also increase audience understanding and engagement.
From personalized marketing to how-to demos, video is the most effective tool to communicate in today's modern business environment. Video provides consistent messaging while also allowing you the opportunity to edit for personalization.
Video offers the perfect fit for our on-demand, global world. Your audience will be able to view and interact with your videos when and where it works best for them, collaborating remotely.
Incorporate video and you will witness the positive impact on your internal productivity and customer engagement.
Table of Contents
Key Benefits
Capture. Edit. Share.
Creating video is that easy, so why aren't you using it? Here are three more reasons to start using video and immediately improve communication in the workplace.
Get work done 
How many times have we skipped or breezed through long emails, missing or misunderstanding the full meaning of the content? Your team members, clients, and prospects don't want to sort through long email chains to understand your message. Show them instead.
Higher retention 
With both visual and audio cues, videos increase audience engagement. Research shows this enables our brains to recognize and retain new information better than text or audio alone.
Personalization
Face-to-face communication creates trust and builds strong relationships. Video allows you to personalize messages so employees and customers get to know you and each other.
Key Insights
Whether you're a small business or a global corporation, video creates effective and efficient communication.
Flexibility
We all function in an on-demand world, and video is the perfect fit. Your audience will be able to view and interact with your videos when and where it makes sense for them.
Real-time Collaboration
Bring the team together, virtually. Skip the long email chains and send a video to explain bugs and ask questions. Video will streamline the process with screen captures to explain complex ideas and annotations for immediate feedback.
Authentic Communication
Send a personalized clip to communicate and build a relationship with your team and customers. By sharing your face and voice, you'll gain trust from your audience.
Clear and Concise
Save time and skip that extra meeting! Answer questions, give updates, or provide direction using video. Record your screen and webcam for faster, clearer communication.
Where Business Videos Are Used
Executive Messages create a personal relationship with employees, partners, and customers.
Employee Onboarding and Training is easy and consistent without long, confusing manuals.
Team Collaboration is quick and clear when teams show and tell rather than email again, and again…
Product Development moves at warp speed as employees annotate screen captures in real-time.
Marketing and Sales teams reach new prospects with engaging videos that increase awareness and commitment to your brand.
Customer Service no longer depends on slow support tickets but rather increases self-service with FAQ videos and tutorials.
Video Data Use
"In every situation, however, auditory memory proved to be
systematically inferior to visual memory."
National Academy of Science Research
Traffic
By 2021, 82% of consumer internet traffic will be video (according to Cisco)
Revenue
Marketers who use video grow revenue 49% faster than non-video users (WordStream)
Retention
Employees are likely to retain 95% of a video message (AIHR Digital)
Video
59% of executives would rather watch video than read text (AIHR Digital)
Purchase
8 out of 10 people purchased software or app after watching a brand's video (Wyzowl)
Why Use Video
Team Collaboration and Training
Create and publish videos for a consistent employee experience. From onboarding to compliance and training, microlearning with video helps you close skill and knowledge gaps.
Client Communication
Create and publish tutorial videos for customers to discover new features and solve common issues. Review user screen recordings and understand bugs more effectively. Help customers, increase happiness!
Engaging Prospects
Easily create and share our own videos–no creative brief or big budget required. Use video to make emails, social posts and blog articles more engaging.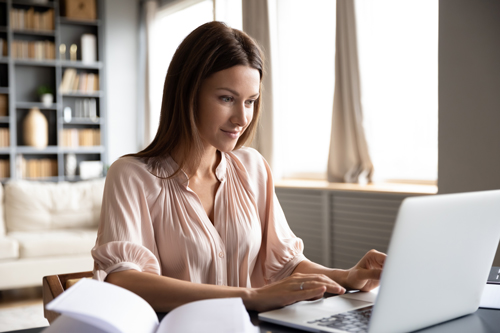 Implementing Video Throughout Business
Sales and Sales Enablement
Relationships are the heart of sales as you build trust and confidence with customers. Video allows you to develop deeper relationships, faster. Let them hear you and see you with conversations that genuinely connect with customers.
Screencast-O-Matic's content creation tools allow you to share and connect with your audience through email and social channels. With easy editing tools, you can reuse winning videos and customize them for target clients and personas. This personalization will go a long way in differentiating you from your competitors.
Video is also an effective coaching tool for your sales team. Training videos save you time and establish universal knowledge for team members. Challenge your team to improve their pitches with video, and provide friendly feedback.
Account Management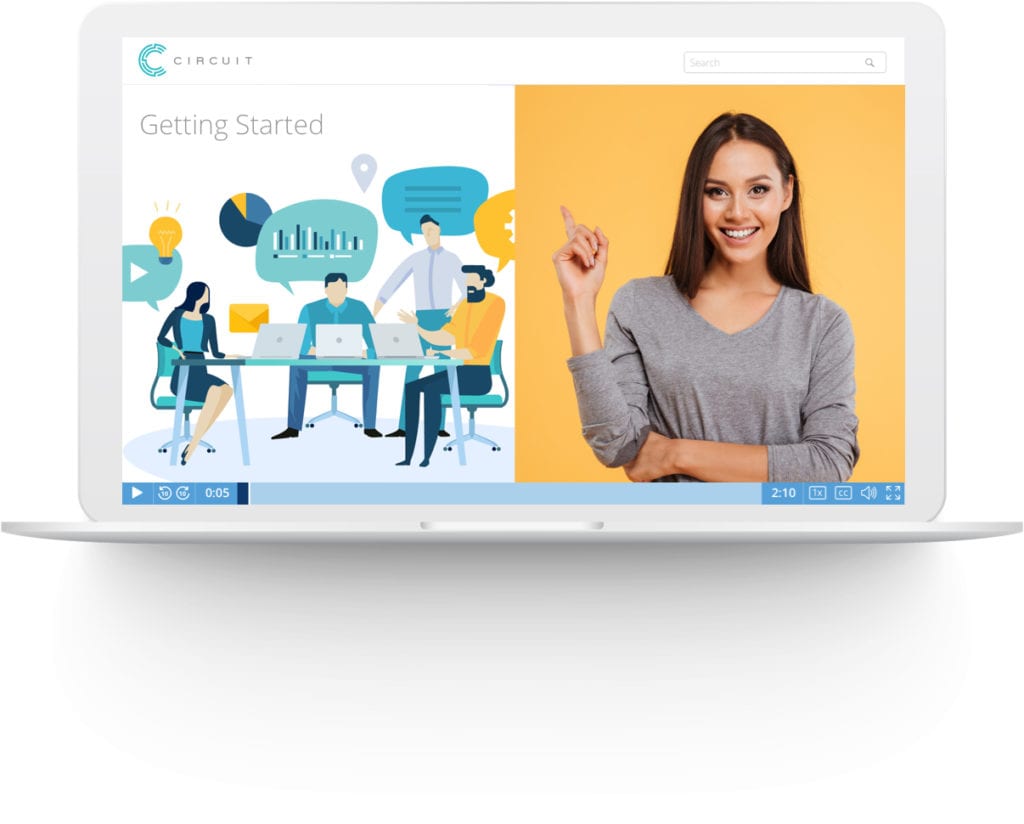 Keep the relationship strong between you and your customers with ongoing, personalized videos. Enhance and polish your videos with animation, effects and music to drive customer engagement.
Eliminate lengthy, unreadable emails and send quick, personalized and engaging videos instead. Videos make it easier to share your messages, providing you the chance to explain complex ideas and highlight specific features.
Save you and your team time by skipping unnecessary meetings! You can answer questions, make announcements, or provide direction using video. Use video hosting to share and collaborate with specific groups, ensuring the teams get messaging relevant to them. Your audience can watch and rewatch videos when it makes sense for them.
Case Study Highlight
Since 2014, CareerFoundry has helped thousands of mid-career individuals learn the skills for new careers in iOS and Web Developments, as well as UI and UX Design. Along with lessons on coding and programming, students rely on video communication with mentors. Screencast-O-Matic is an essential part of CareerFoundry's operations strategy.
Screencast-O-Matic API integrates with CareerFoundry's workflow: Students send in video assignments, mentors review it and provide feedback seamlessly. For CareerFoundry, they turned to Screencast-O-Matic because of its simplicity with one-button, easy-to-use functionality.
"Screencast-O-Matic was actually the only tool that offered something where you can have a record button on the website and a callback that immediately uploads the video."
– Samuel Boguslawski, Product Manager at CareerFoundry
Marketing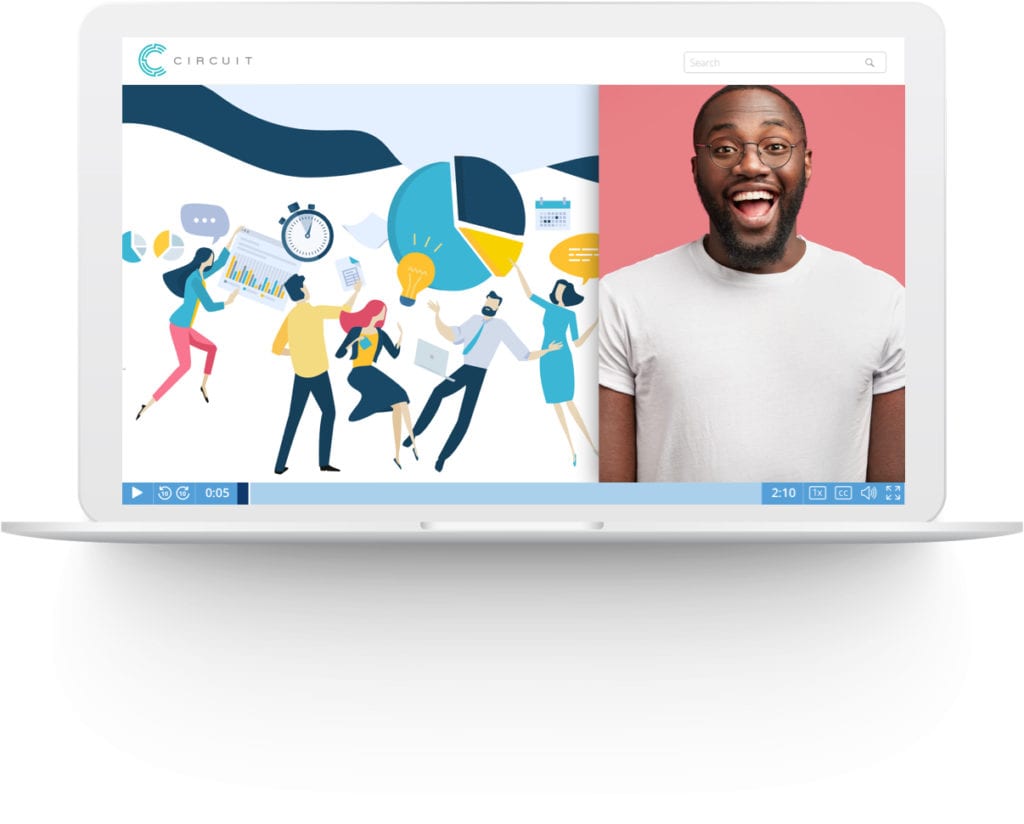 Whether it's through email, social or blog, video will connect with your audience and increase your reach. Videos generate better engagement than text or images alone, providing both information and entertainment. You can control your messaging and keep up with customer expectations with fast content creation and easy sharing.
Personalized messages and authentic videos build deeper relationships, allowing you to develop trust with your audience. Keep your creations organized with your own video website and control your messaging with branding tools and sharing controls.
Customer Support
Say goodbye to confusing customer support systems and troubleshooting the wrong problem. Videos help streamline the support process for your customers with easy to understand tutorials, FAQs and screen capture.
Your customers will have fewer questions with tutorials that walk through your product and answer common questions. Highlights and text overlays help users better understand and solve their own issues.
Users can also communicate and show specific issues with Screencast-O-Matic's screen recorder. It takes the guesswork out of troubleshooting and allows your team to respond with detailed notes and visuals. Customers and agents will communicate smoother, closing tickets quickly. These videos also allow your customer support and development teams to work together to track and respond to bugs efficiently.
Case Study Highlight
We've all sent countless emails that were ignored or misunderstood, or left rambling voicemails that forgot a crucial detail. This is why Buckeye Real Estate turned to video to craft visual messages that convey exactly what they wanted to say and helped them stand out amongst the crowd. Videos eliminate phone tag and provide the opportunity to offer show-and-tell explanations to clients.
Along with lead generation, Buckeye Real Estate uses video to help agents focus on sales and not paperwork. For repetitive tasks and paperwork, assistants follow step-by-step instructional videos. With video, the work meets quality standards every time.
"This allows me to do what I am supposed to do and feel safe that the repetitive stuff will get produced with the standard of quality we expect."
-Terry Yonker, Buckeye Real Estate
Product and UX
In today's business environment, product development must be lean and fast. Video streamlines the process with visual product walkthroughs, demos, and immediate feedback. Your team will communicate better with notes directly on the timeline, rather than weeks-long email chains.
Creating experiences users love is guaranteed with screen capture technology. In development, you can monitor mouse movements on a desktop or finger swipes on tablets and smartphones. This research allows you to locate and fix pain points quickly.
Development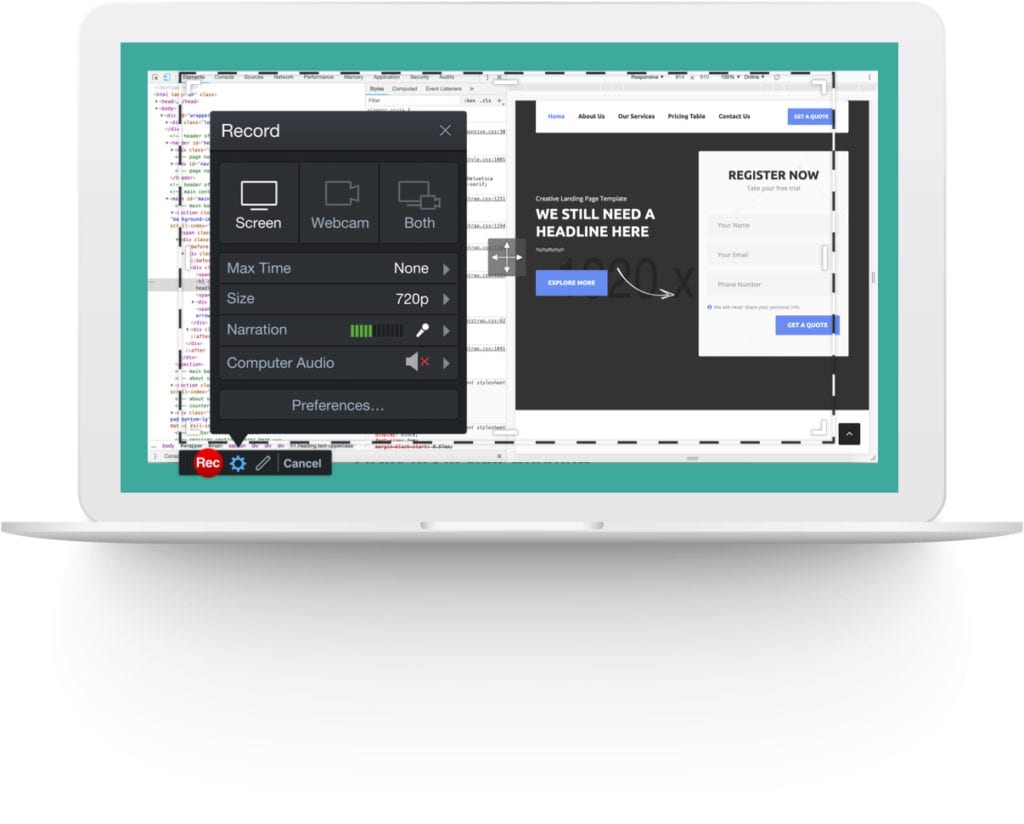 Trying to understand the specifics of a bug or extended code? Eliminate long emails and confusion with a screenshot or video. You can easily provide this visual documentation within your project management system. The visual, along with highlights and notes, will go a long way to finding a solution faster.
 Use video to capture and share the progress you are making with stakeholders. When you complete new features, capture on them on video and share them for sign off from the product team and a thumbs up from project leaders.
Consulting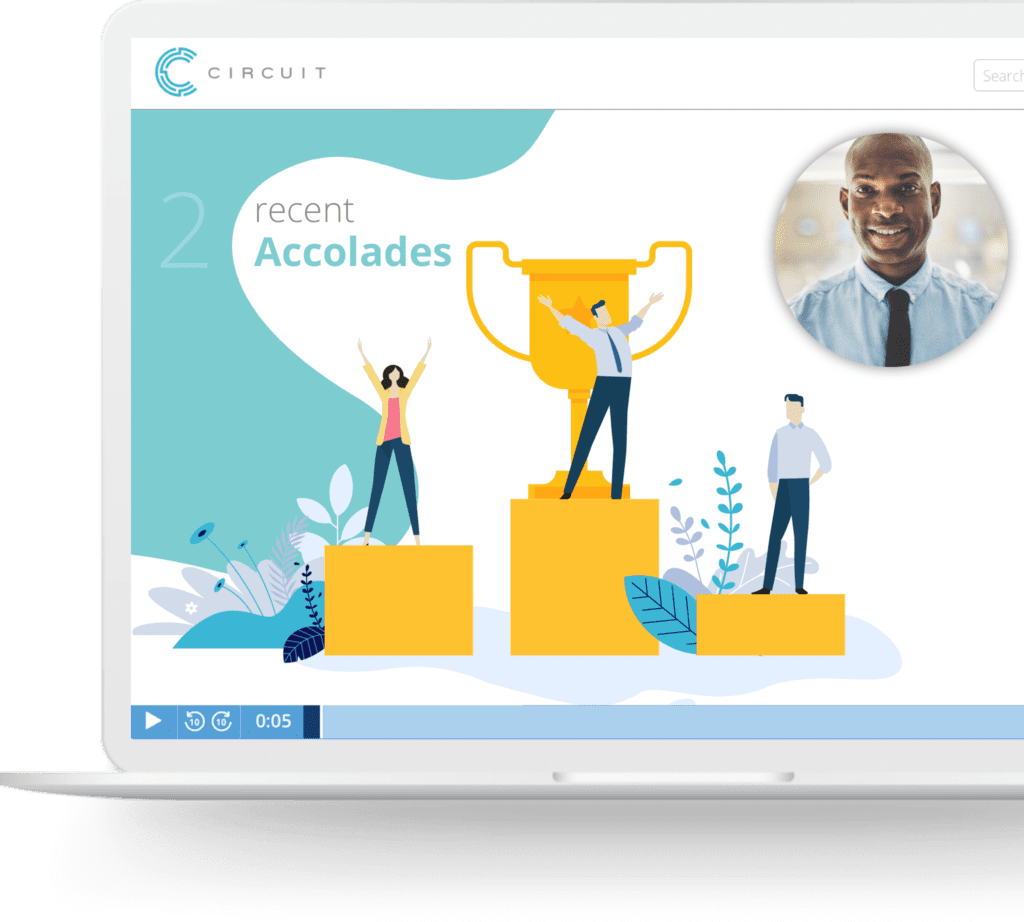 Reaching your audience is now more effective and straightforward with video. You can create personalized videos to connect with your internal team, current clients and prospects, crafting the message for their specific needs.
Video builds a deeper relationship with both your team and customers. Let them hear your voice and see your face to gain trust. With visual reinforcement, your message is clear and memorable.
With screen capture, you can answer questions and provide direction without that extra meeting. It's easy to reuse videos and edit for personalization, allowing you to share and collaborate with specific teams and clients.
Case Study Highlight

Festo, a global leader in industrial automation, leans on Screencast-O-Matic's video features to boost its communication with team members around the world. It once relied on multiple pieces of software and hardware, but streamlined video presentations with Screencast-O-Matic. With screen, webcam and microphone recording, team presentations have reached a different level.
Festo also turned to video to train employees around the world, using video to show team members exactly how to perform a task, rather than sifting through long, boring manuals.  By using the Screencast-O-Matic API, Festo has integrated the software directly into its workflow. This allows Festo more control and security over its content, while the user easily accesses videos directly from the learning management system.
"People can easily understand it. It's easy to implement, and we made it with a tool to have a really enclosed ecosystem. So it's really built in and linked in, in every way."
-Manuel Schmidt, Festo Technology Consultant
HR and Corporate Training
From employee onboarding to compliance and training, video helps you connect and share a consistent message with employees. It also speeds up the process for your HR team members, allowing them to reuse video and update clips as necessary.
Videos make it easier to explain corporate benefits, answer frequently asked questions, and engage your audience. Eliminate the long emails and lengthy manuals, and replace them with a quick clip for your audience to reference when they need it.
Continuous training for employees ensures they are up to date on new technology and invests in your company's future. While necessary, it can take valuable time and resources. Video allows you to train a broader audience in a shorter amount of time and allows your team to learn on their schedule without interrupting their work.
Corporate/Executive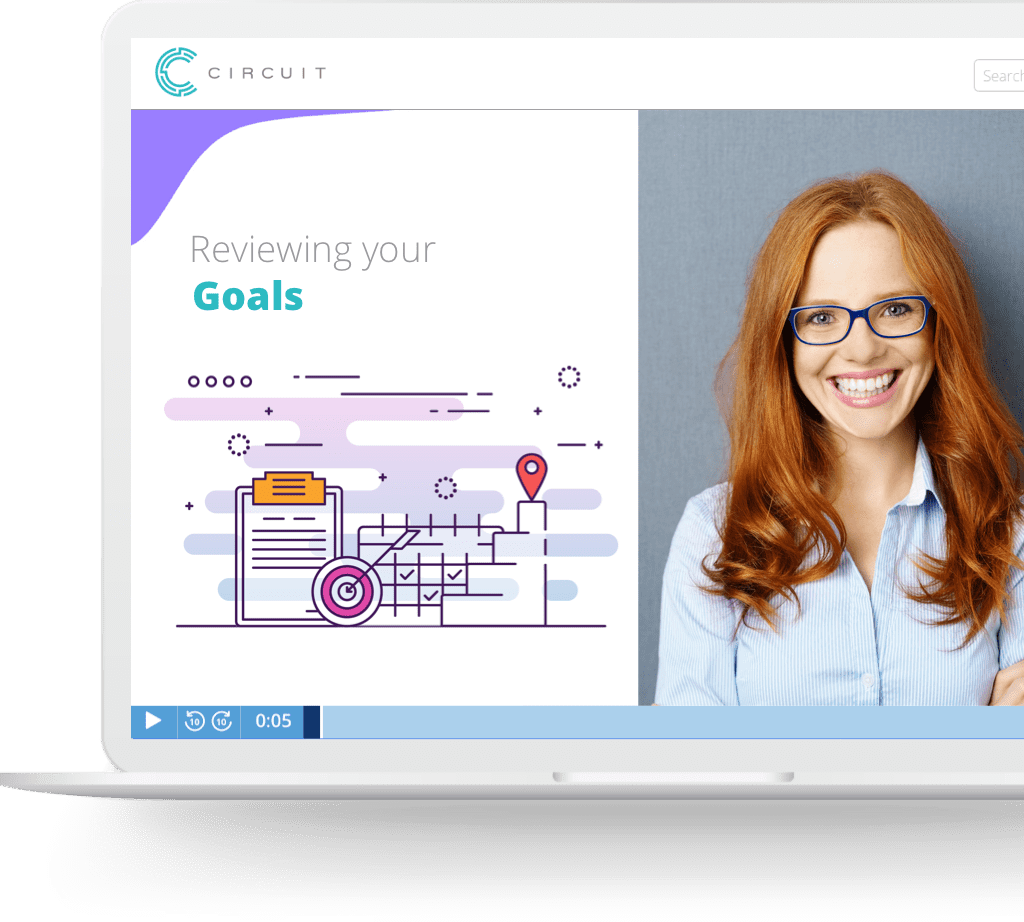 Good leaders make themselves accessible to both employees and customers. However, there is only so much time in a day. Save time and resources by creating and sharing videos to connect with your internal team and external clients. Videos add a human touch to build relationships and connections.
Skip long emails that can be misinterpreted. Instead, send a personalized clip to communicate critical issues. Use the authenticity of video to connect with your team and deliver your message clearly.
You can share with specific people, teams or the entire company. Who sees what is in your control, and you can edit access or remove videos anytime.
Valuable Tools For Every Professional
Screenshots and Images
Stop struggling to find hundreds of words to describe bugs or features. Show your message instead.
Capture your full screen or a specific area with only a few clicks using our intuitive screenshot tool. It's easy to add arrows, highlights or texts to enhance your screenshots and clarify your message. Our editing tools allow you to cut out and blur out sensitive material before you share.
Viewing and managing your images is straightforward, with all your pictures and videos stored in one place. Screencast-O-Matic offers you complete control of how images are viewed, including password protection. Want to add screenshots to a video project? The intuitive video editor allows you to access and add screenshots to your creation easily, streamlining your workflow.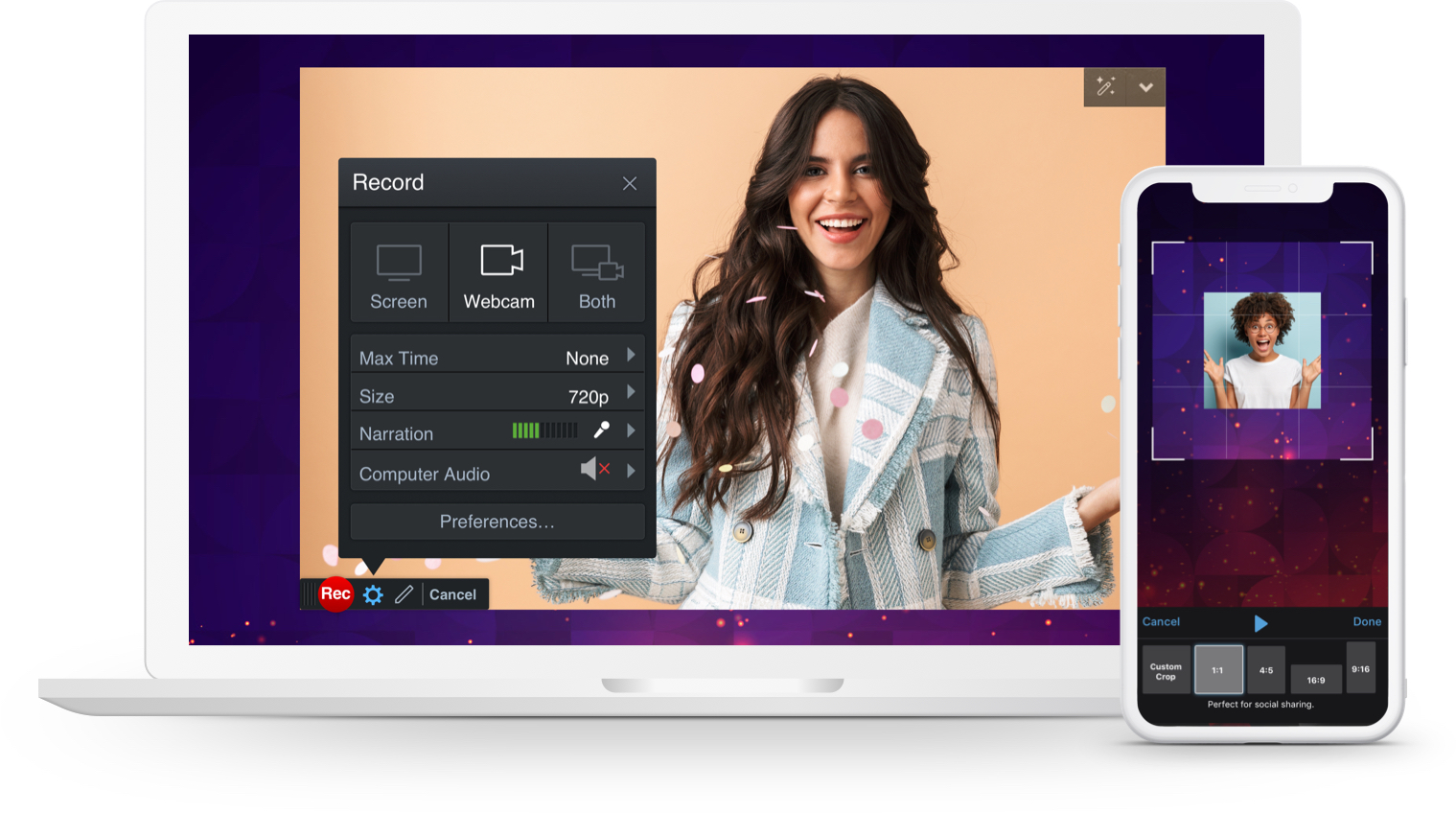 Screen Capture
Recording your ideas has never been easier with Screencast-O-Matic's screen recorder. Capture any area of your screen, your webcam and audio individually or all at the same time. Not everyone can attend live meetings, so turn them into recorded videos instead. Your business can offer video options for both clients and employees with tutorials, demos, answers to frequent questions, and more.
On-the-go and working on your phone? Screencast-O-Matic travels with you. Our free mobile apps allow you to quickly capture your screen and create high-quality videos. After recording, add a Facecam, crop, trim, or adjust the speed of your video.
Easily save your video files and share them when and where you want. From API integration for one-click viewing from your business application to YouTube, Screencast-O-Matic allows you to pick where you want to host your videos.
Easy Video Editing
It's rare that a video is shot perfectly from start to finish. Chances are, you'll need to do some editing. Screencast-O-Matics provides intuitive editing tools so you can quickly edit and share your videos.
Incorporate pictures, images, logos, titles, or even Picture-in-Picture effect with overlay editing options, instantly improving the quality and value of your message.
Zoom in and out, highlight areas and add blurs
Add arrows, lines, shapes and images
Change colors, sizes and fonts
Speed up and slow down sections of your video
Access and insert an existing recording to add value to your video without the additional time and legwork. It's easy to use the same video an add personalization for individual audiences.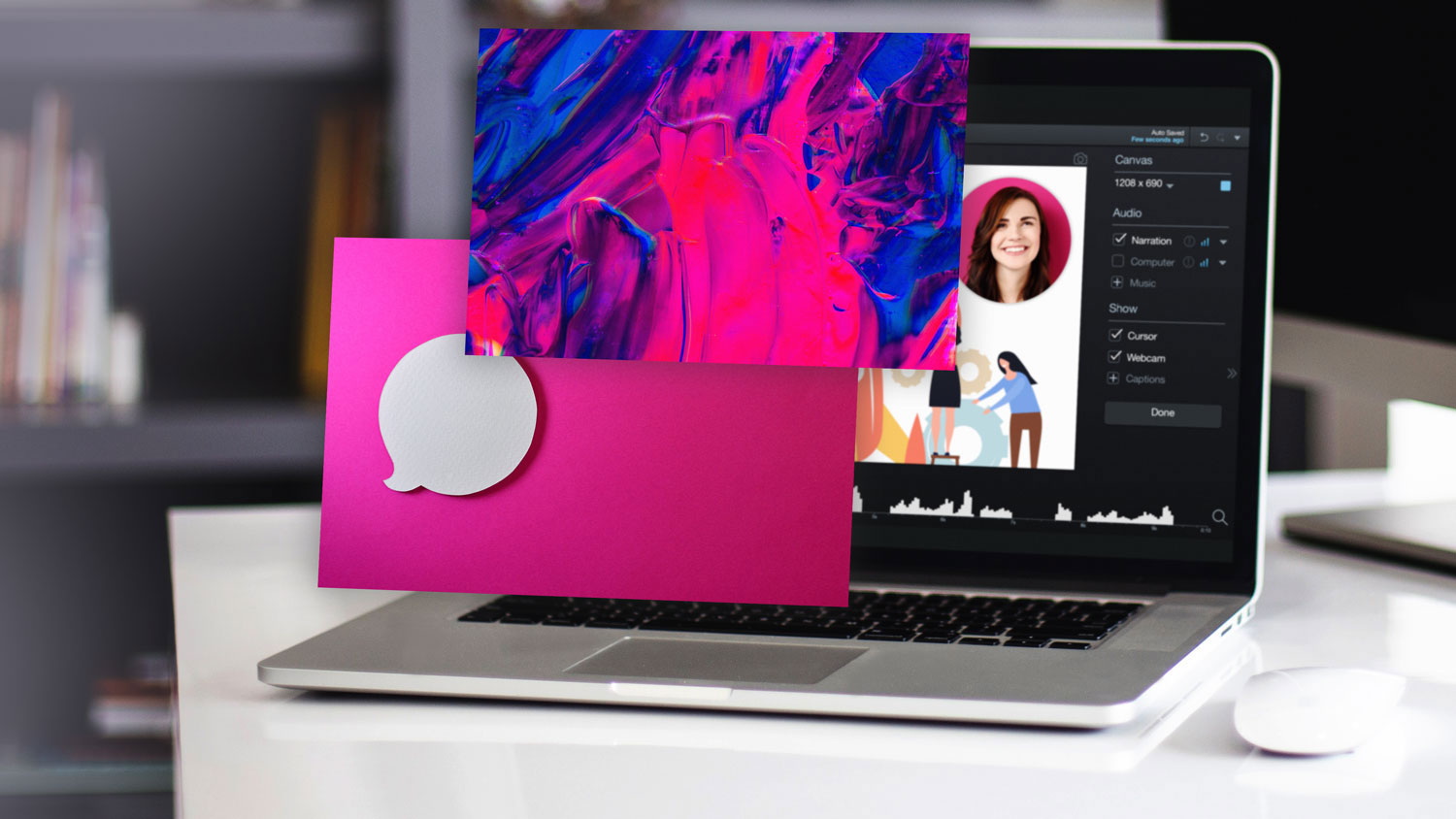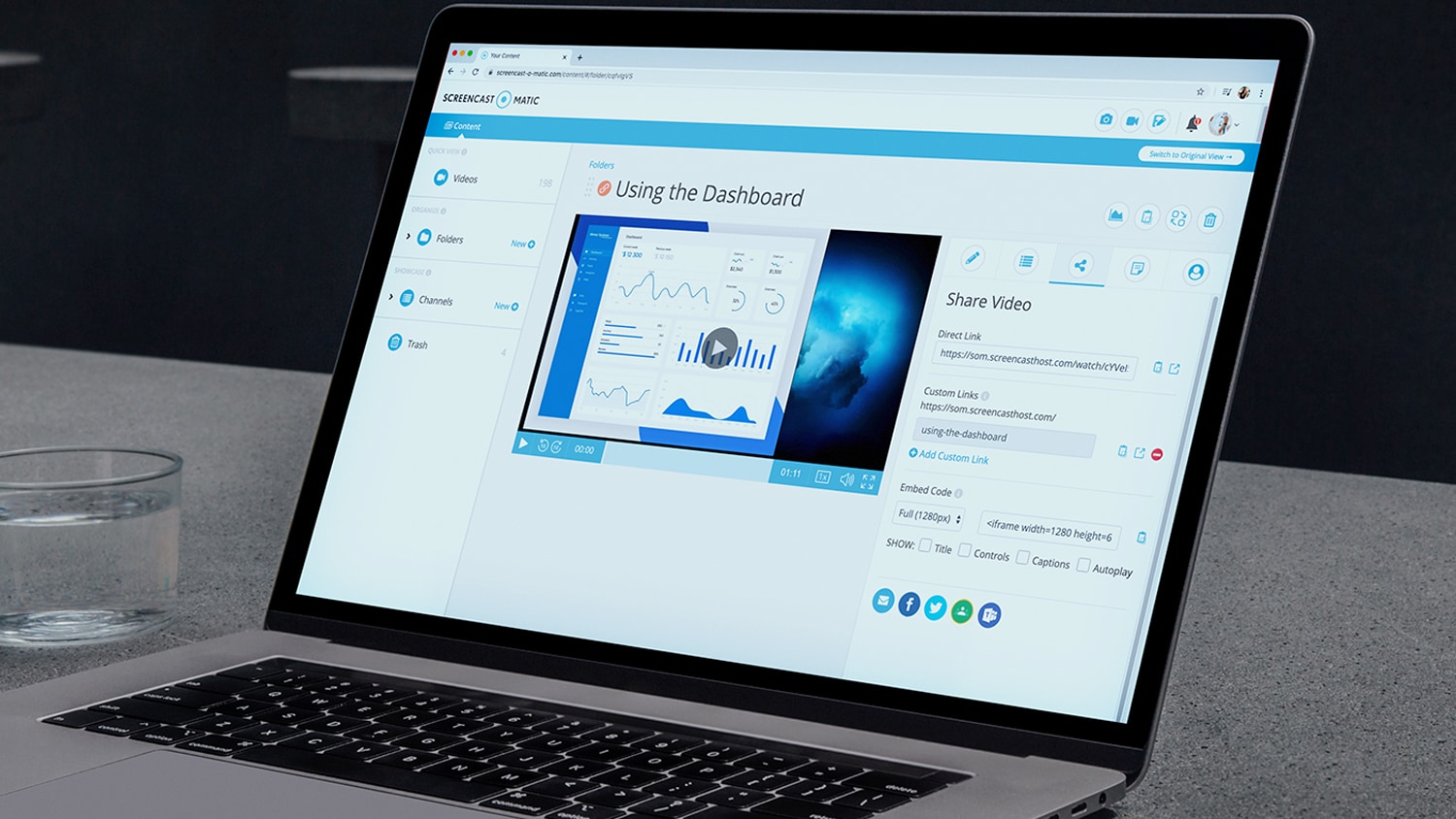 Hosting Management
Digital clutter can quickly become overwhelming. But frustration can be avoided with an effective hosting management platform. Business leaders appreciate the additional control hosting provides them as they're able to:
Securely store videos in one place
Organize videos by topic or department  into playlist channels
Password protect videos
Share videos on demand via emailed links
Businesses appreciate the privacy and organization video hosting gives them while employees enjoy being able to access videos with one click. You'll enable your team to manage and share their own video libraries, empowering their collaboration.
Share your message outside your organization with branded video portal accessed from your url and share with custom links. Screencast-O-Matics allows you to quickly share videos to social media including Twitter, Facebook and YouTube.
Video Integrations
It's easier than ever to collaborate and integrate video into your everyday workflow.  If you're already using online tools as you migrate to a work from home scenario, don't worry. Screencast-O-Matic easily integrates with apps and services you are already using.
Zoom
Microsoft Teams
Slack
Dropbox Video Upload
One of the most common questions we get is if Screencast-O-Matic is compatible with Google. And the answer is YES, you can easily integrate Screencast-O-Matic with anything Google, including Google Drive.
You can connect Screencast-O-Matic with your Google Drive account to publish directly from Screencast-O-Matic. Use quick share buttons to share video email, social networks and other Google applications.
Video Success
Video provides new and exciting opportunities for businesses, and we want to help you get the job done easily. Screencast-O-Matic offers screen recording, editing and hosting to make video easy and affordable.
We're trusted by Fortune 100 companies worldwide. They know Screencast-O-Matic's video platform can save time and streamline business needs. We're here to support and encourage businesses of every size and are always here to help.