25 Creative Ways to Use Screencast-O-Matic For Remote Learning
What's the best way to engage students? Well, look no further for an answer. Here are solutions to inspire your creativity!
The surge in online classes is inspiring a wave of creativity especially when it comes to video creation. So go beyond the basics.
Try these 25 creative ideas the next time you launch Screencast-O-Matic.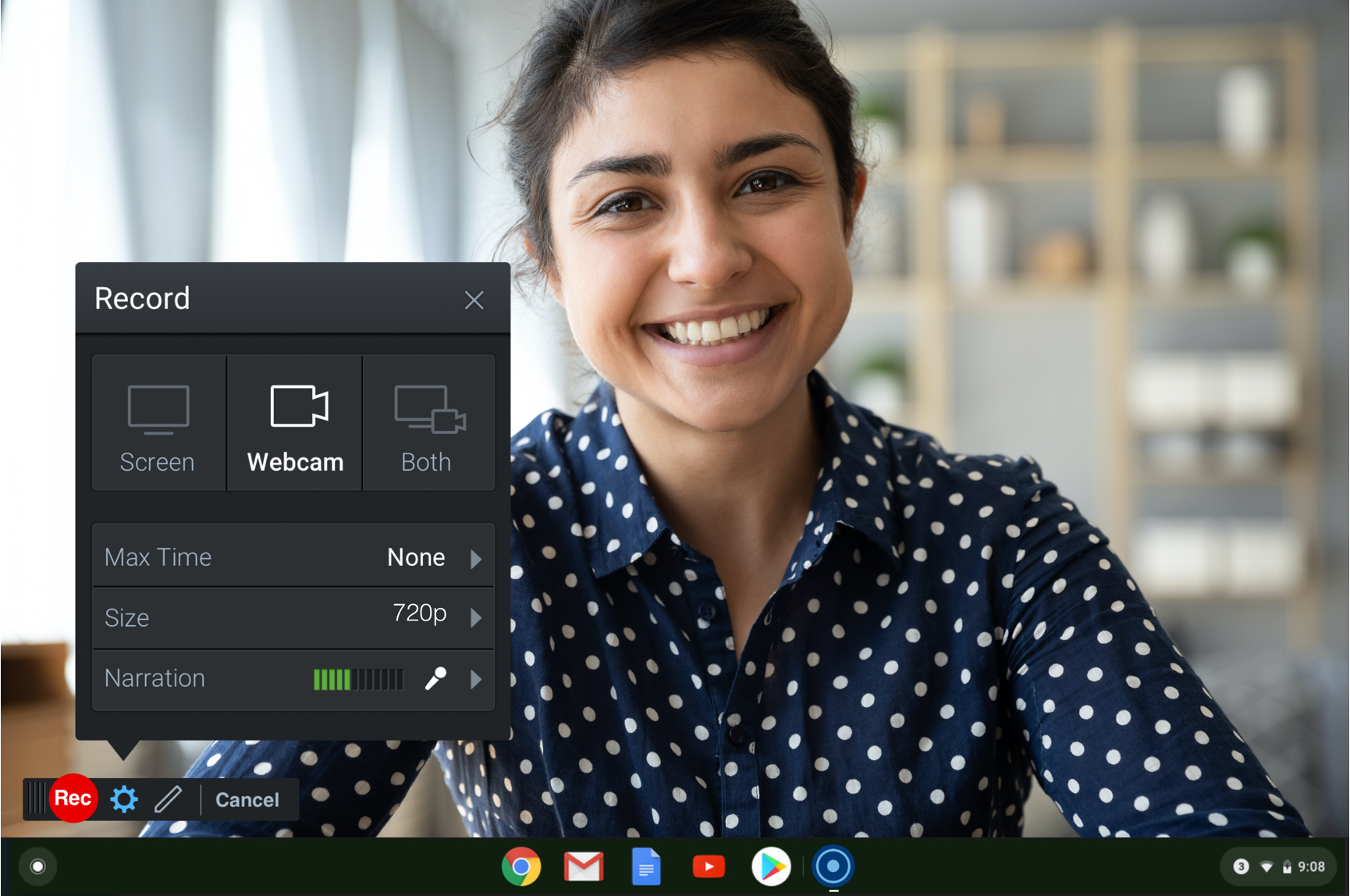 1. Escape the Classroom
Turn your next lesson plan into an online game. Platforms like BookWidgets offer escape room templates. Students complete lesson-related challenges to receive clues.
Personalize your game by using Screencast-O-Matic to record short video lessons on your computer screen. Use the Draw & Zoom tools to add text clues within your videos. The more video lessons students watch, the move clues they receive to complete the escape challenge.
2. How-to Videos
Perfect for younger students to start the school year!
Ask students to pick an app and create a screencast illustrating how to use it. The videos serve two purposes. First, the videos can be used as reference guides for the entire class. However more importantly, the videos can be used to assess a student's digital literacy.

Screencast-O-Matic Tip
Scripted Recordings
Writing a script or an outline is the backbone to creating an engaging tutorial video.  Getting organized and pre-planning your video is easy with Screencast-O-Matic's Scripted Recordings feature.
You can import or type in your script. Add audio narration using your voice or a third-party voiceover artist. Then capture visuals from your screen capture or the stock library to illustrate your story.
3. Book Review Trailers
Instead of writing a book report, ask students to create movie trailers about what they've read. It's an opportunity for students to get creative. Students can showcase big plot points from the book.  They can add narration with Screencast-O-Matic's Video Editor, and use the stock music library to set the tone.
4. Current Event Newscasts
Breaking news! Challenge students to create a newscast to convey their knowledge of current issues. The webcam option in Screencast-O-Matic is perfect for capturing their video.
Encourage students to use the overlay video tool to incorporate actual news footage into their project.  They can create graphic titles with the video editor by adding text or shapes.  Then top it off with stock music to keep their viewers engaged.
Quick Teacher Tip
Ronald Kock, a math teacher in South Africa, had no experience creating videos but he got creative.  He used Screencast-O-Matic's screen recorder to capture himself writing out math solutions while verbally explaining each step.  He used a box and cellphone to record his hand and captured the entire process with a screen recording.
"There were a lot of screencasting tools, but Screencast-O-Matic was just the one that drew me in when I used it. I just loved it. And it's so user friendly because you can literally just reassign the destination folders. It was just an amazing tool." says Kock.
5. Virtual Rock Hounding
Remote teaching can still be hands-on even when it comes to science. Instruct students to find local examples of specific rocks and mineral specimens.
As they search, they can document their findings on-the-go with their phone.  They can use the Screencast-O-Matic screen recorder mobile app to record what they found and add a facecam to add their own comments.
They can easily upload videos to Screencast-O-Matic or share a link directly from the app.
6. Online Science Fair
Have an online science fair for students.  You can ask students to document their science projects on camera.
They can highlight their findings in an edited and narrated video presentation of their science project.
Set a time limit! Lengthy experiments can be shortened by using the speed tool in the video editor to timelapse portions of their video.
7. Final Exam Mystery
Redesign your next test by tapping into the fun of BookWidgets again. The interactive learning platform offers a digital version of the board game, Clue.
Teachers can customize characters, plot, and location to fit their lesson plan. Clues are given through a series of interactive widgets.
Teachers can even import video to offer context or additional clues. Students complete a quiz at the end of the game which tests their comprehension and solves the mystery.
8. Tourism Videos
Assign each student a country, and instruct them to create a tourism video showcasing fun facts, photos, and video clips.
Use the Screencast-O-Matic green screen feature to superimpose themselves into their video or search for visuals in the stock library.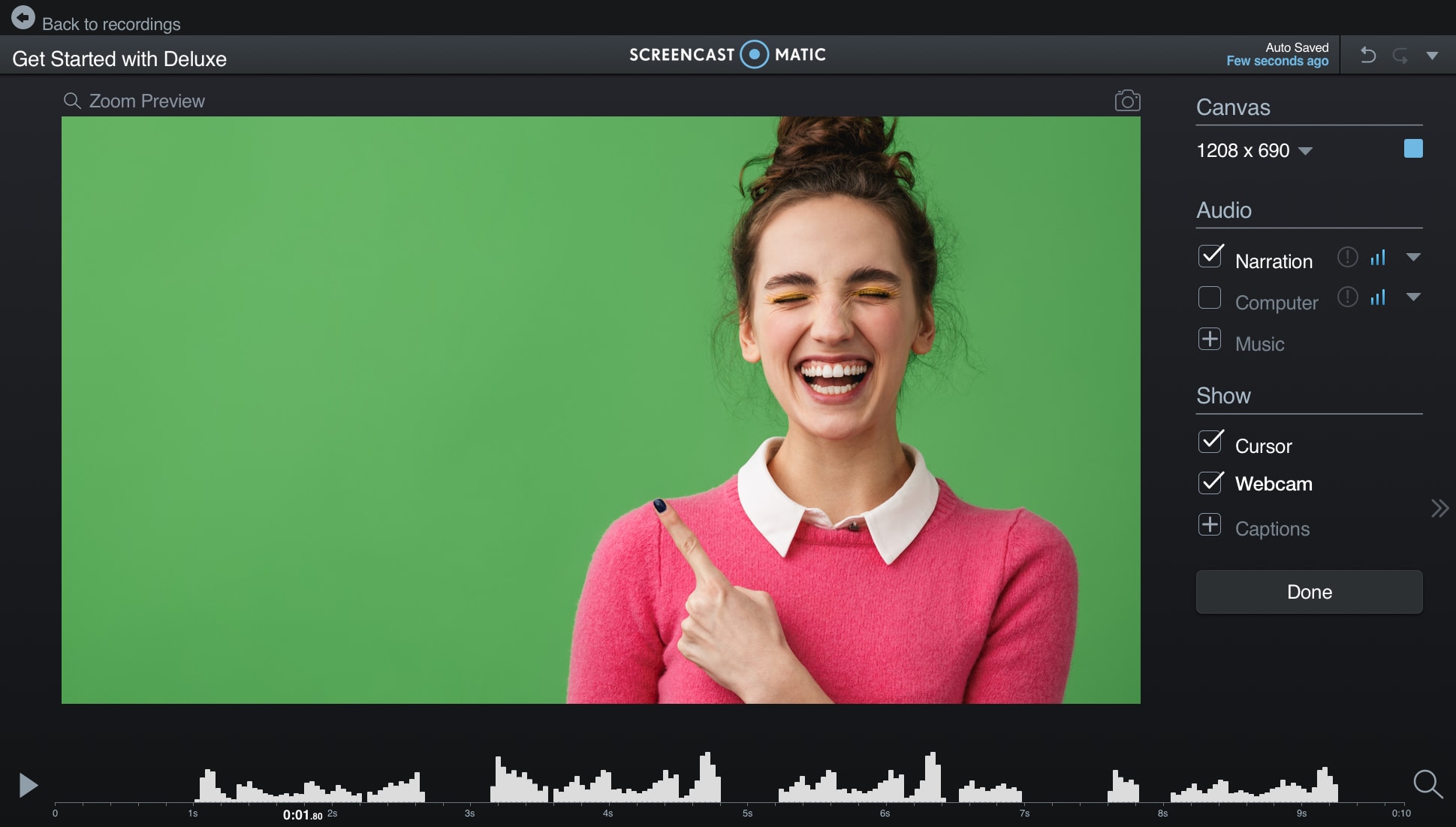 Quick Teacher Tip
Professor Martha Ramirez incorporates video explanations and whiteboard apps while teaching at the Universidad de Los Andes in Bogota, Columbia.  She believes video helps keep her students engaged and focused on classroom topics.
You can combine your favorite whiteboard apps and record both your screen and voice using Screencast-O-Matic's screen recorder. It works on devices including both IOS and Android mobile apps.
"I also like to do walkthroughs with PowerPoint presentations or using some short clips. And then follow with my voice," Ramirez said.".
9. Virtual Pen Pals
Make penpals more than a writing lesson. Ask students to create presentations for their penpal focusing on their community. Build the presentations in Powerpoint or Google Slides.
Give penpals a more personal connection by recording the presentation using Screencast-O-Matic's picture-in-picture option which captures the slides as well as show the webcam of the student speaking.
10. Translate the Conversation
Improve foreign language comprehension by creating picture-in-picture recordings for your students. Set your screen recorder to capture the text of the conversation. Focus your web camera on yourself as you read the text aloud.
Students must translate the conversation into English. The picture-in-picture improves comprehension by connecting reading, listening and contextual clues given by your nuances.

Screencast-O-Matic Tip
Webcam Tip
Recording with your webcam can be a great way to connect with your students. Showing your face on a video allows your students to identify with you and see your facial expressions while explaining a topic.
In Screencast-O-Matic's Recorder, you can choose to record your screen, webcam, or both.
When you are done recording your webcam, you can adjust and crop your webcam to personalize your video.
11. Virtual Field Trips
No permission slips are needed here. Instead combine green screen magic and your screen recorder to create a virtual walkthrough of traditional field trip locations.
Head to the Smithsonian National Air and Space Museum. The museum offers an 'Air and Space Anywhere,' a comprehensive learning program for kids.  Feature virtual tours and get involved with online activities.
Visit aquatic critters at the Monterey Bay Aquarium Research Institute. Showcase live feeds of the critters and learn more about sea life.
After using the green screen, add text animation to add pop up facts throughout your field trip video.
12. Musical Instruction
Even music lessons can go remote with a little planning.
Music teachers are combining video with their favorite music apps. Capture finger placement on the piano with your webcam while also recording sheet music on your computer screen.
It's all possible with picture-in-picture recording. Then upload to your hosting account on Screencast-O-Matic to automatically generate a video link for your students.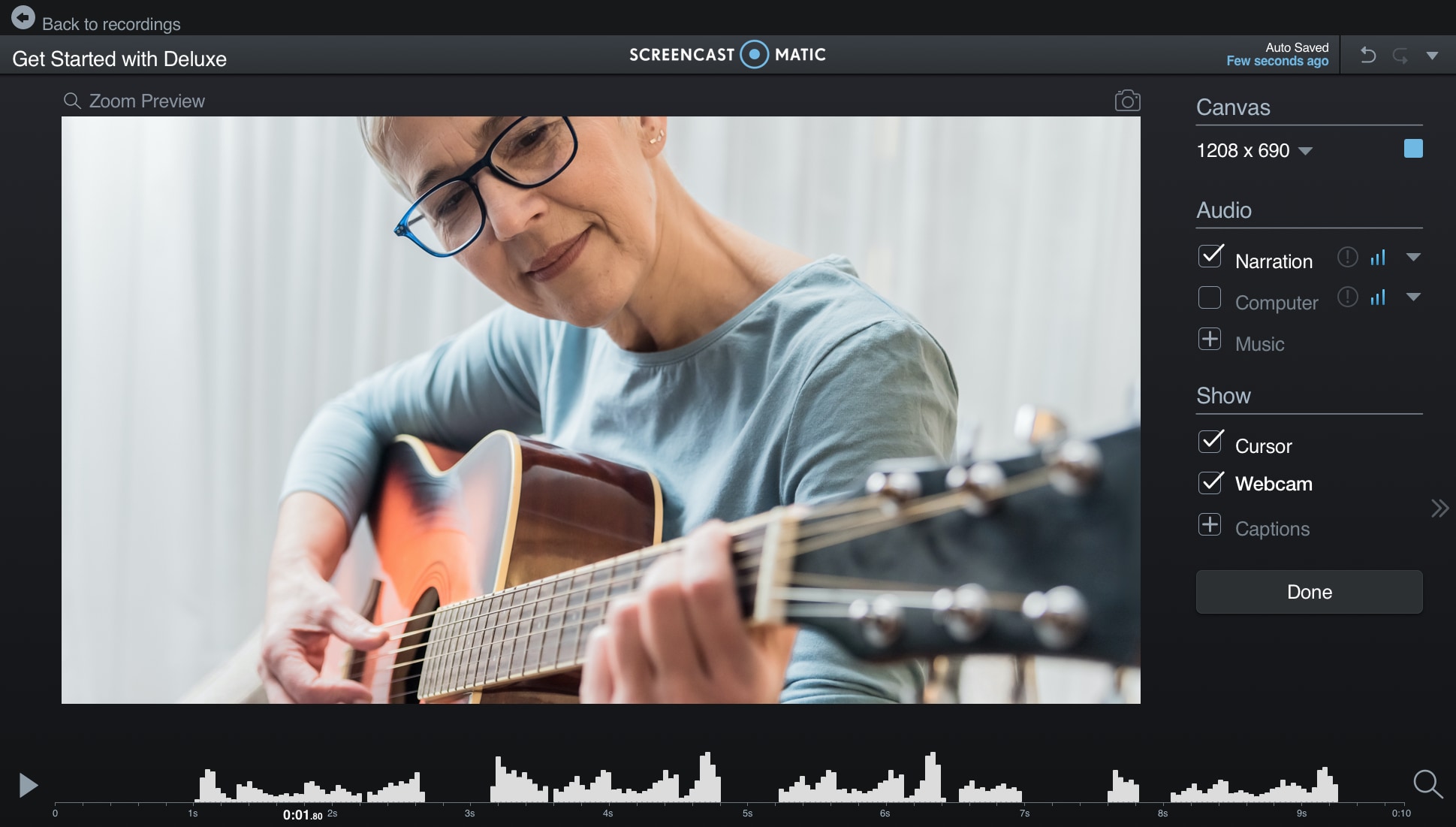 Quick Teacher Tip
Georgia Art Teacher Sabrina Barilone uses video to assign and explain student projects. She touches on the requirements and includes a demonstration of the art technique and processes.
"Making videos, I feel, like has made me a better teacher in some ways. It makes me plan ahead and really focus on what targeted learnings I want to cover. It makes me really think about using my time wisely and saying what I need to say. The key to engagement is to give a lot of clear ideas and teach technique in a very short amount of time," says Barilone.
13. Art Show
Showcase your student's art by creating an online gallery.
Ask students to review their favorite pieces. Then edit a video of their reviews and projects. They can share the completed art show with parents by grabbing a sharable link.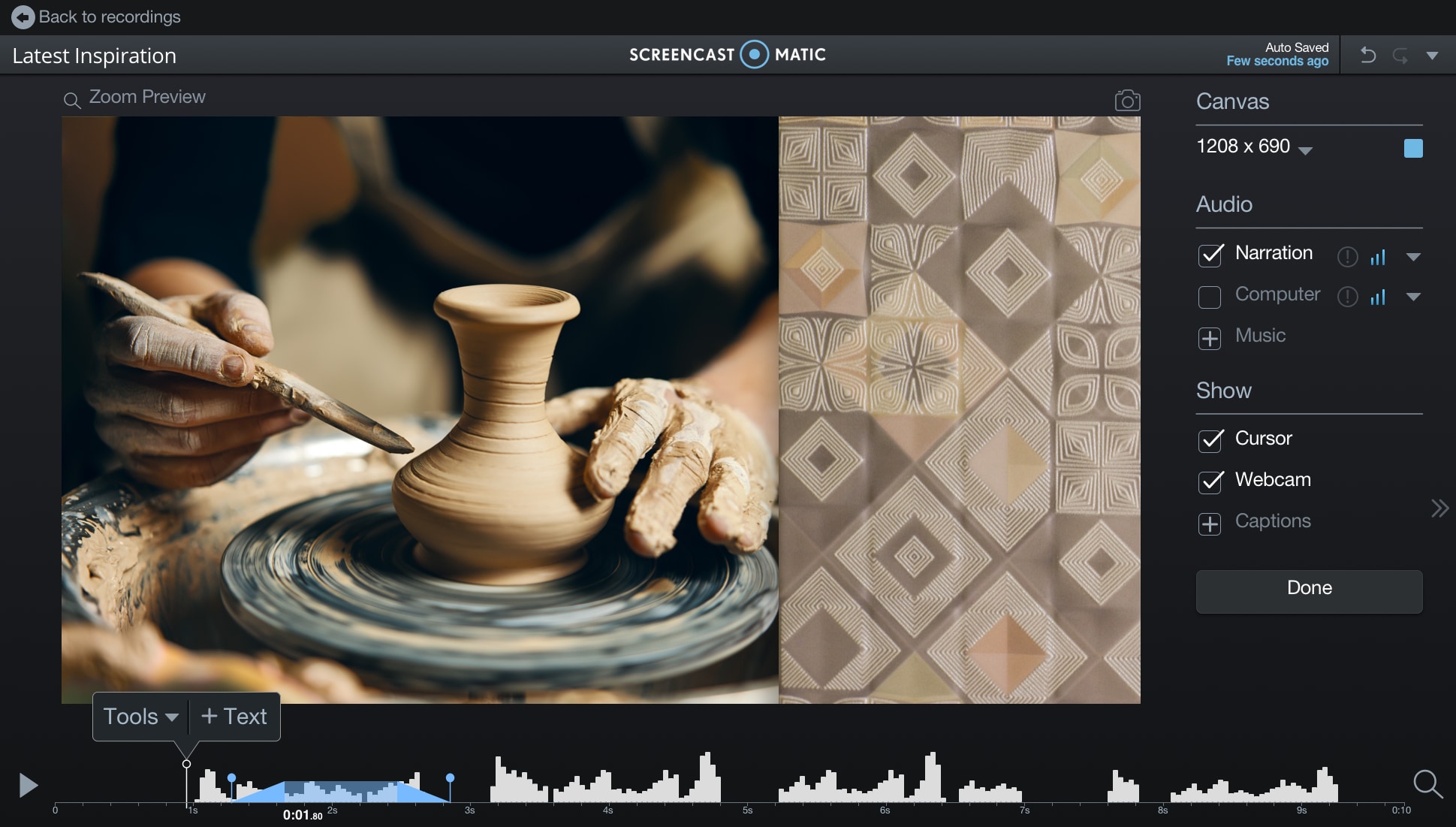 14. Lecture Capture
Free up time by recording and sharing lectures. It's perfect for students who are unable to make class, or who need extra time to review topics. Save space on your computer by hosting your videos on Screencast-O-Matic's content hosting platform.
In hosting, you can create folders and channels to organize your lectures or class topics.
15. On Demand Classroom Guides
Organize your growing collection of lectures, tutorials, and video assignments to create an on demand collection of classroom resources.
The hosting management platform divides recordings into channels with adjustable privacy settings.
Share your channel link with students in your learning management system or Google Classroom.
16. Status Updates
Skip the scheduling of individual Zoom calls with every student. Instead ask students to screencast a daily status update.
Your students can quickly record their videos and easily share it with you using a video link or uploading the video into an LMS like Schoology or Google Classroom.
Quick Teacher Tip
Illinois math teacher Matthew Moore is no stranger to online teaching.  He has implemented flipped learning for the past 8 years.  He stresses that online classes don't work if they're impersonal. Students must feel as though they've connected with a teacher who is invested in their success.
"If that screencast includes your face, and in my case, many chins," jokes Moore, "then the student can make an even stronger connection and know you are still there for them."
17. Visual Directions
Providing directions may seem repetitive for classes that require students to be hands-on. Save yourself some time and record your directions.
Send the video link the day before class. Students can watch the instructions on their own time. It also frees up teachers to be more hands-on during class time.
18. Preview Past Projects
Save recordings of the best student projects. It should speed up future online lesson planning. For example, you can screencast your lesson plan instructions.
Then, select the insert existing recording tool to add video of previous student projects.

Screencast-O-Matic Tip
Mix and Match Content
With Screencast-O-Matic, you can mix and match media content to enhance videos.  You can import video files and recordings from multiple devices including mobile apps and Chromebook devices.
Don't have the visuals? The Screencast-O-Matic Stock Library is filled with images and videos to tell your story.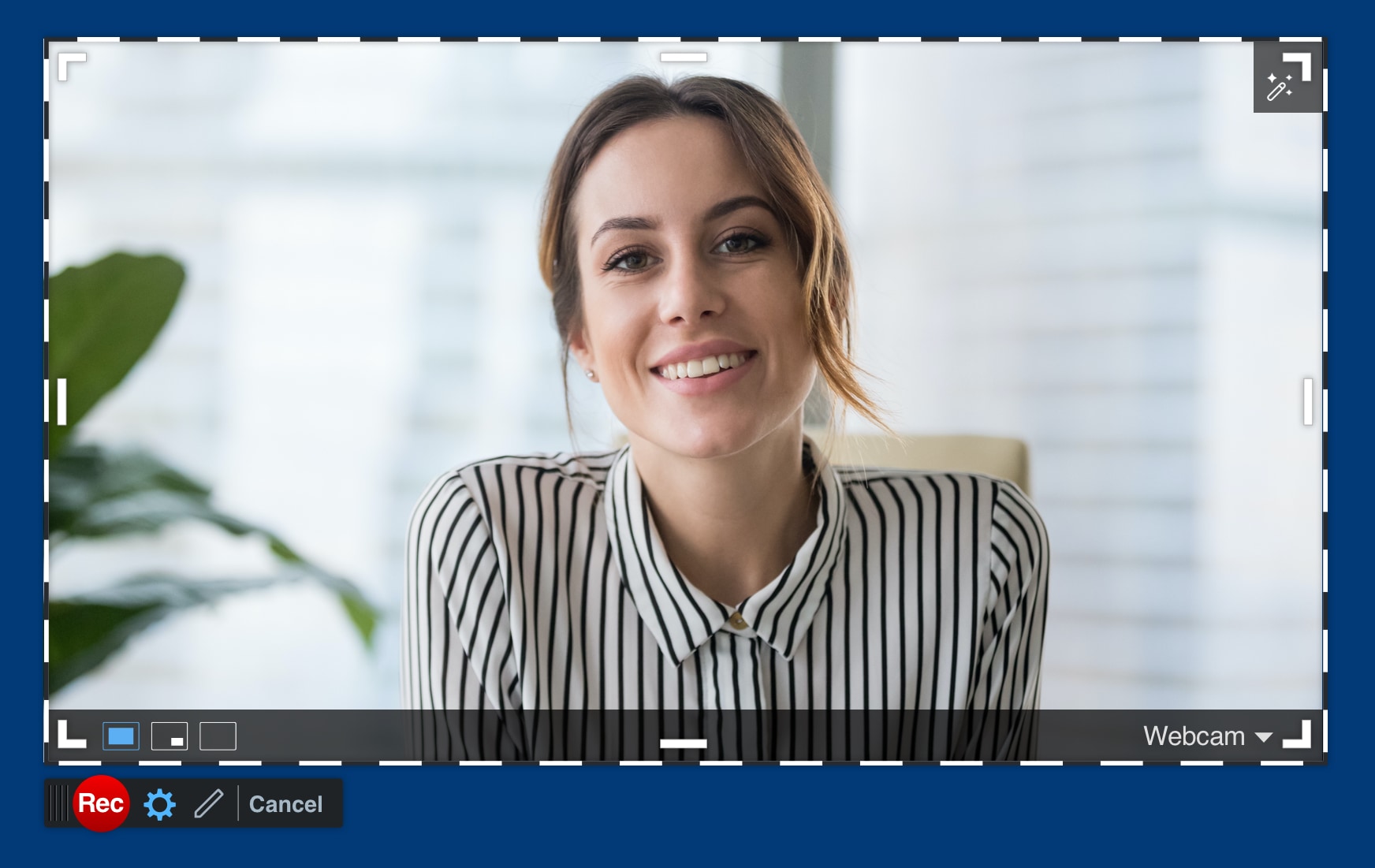 19. Parent – Teacher Video Updates
Create a Screencast-O-Matic channel for each student's work.
Give parent's access to their children's projects by sharing the link. Or screencast short videos each month giving parents a personalized update on their child's progress.
20.  Screencoaching and Mentorship
Build one-on-one connections with your students. Recording a simple video can create a great impact. Capture your screen as you review their homework.
This way you can talk through the grading process, correct issues as you find them, and build trust. Video feedback removes barriers created by remote learning.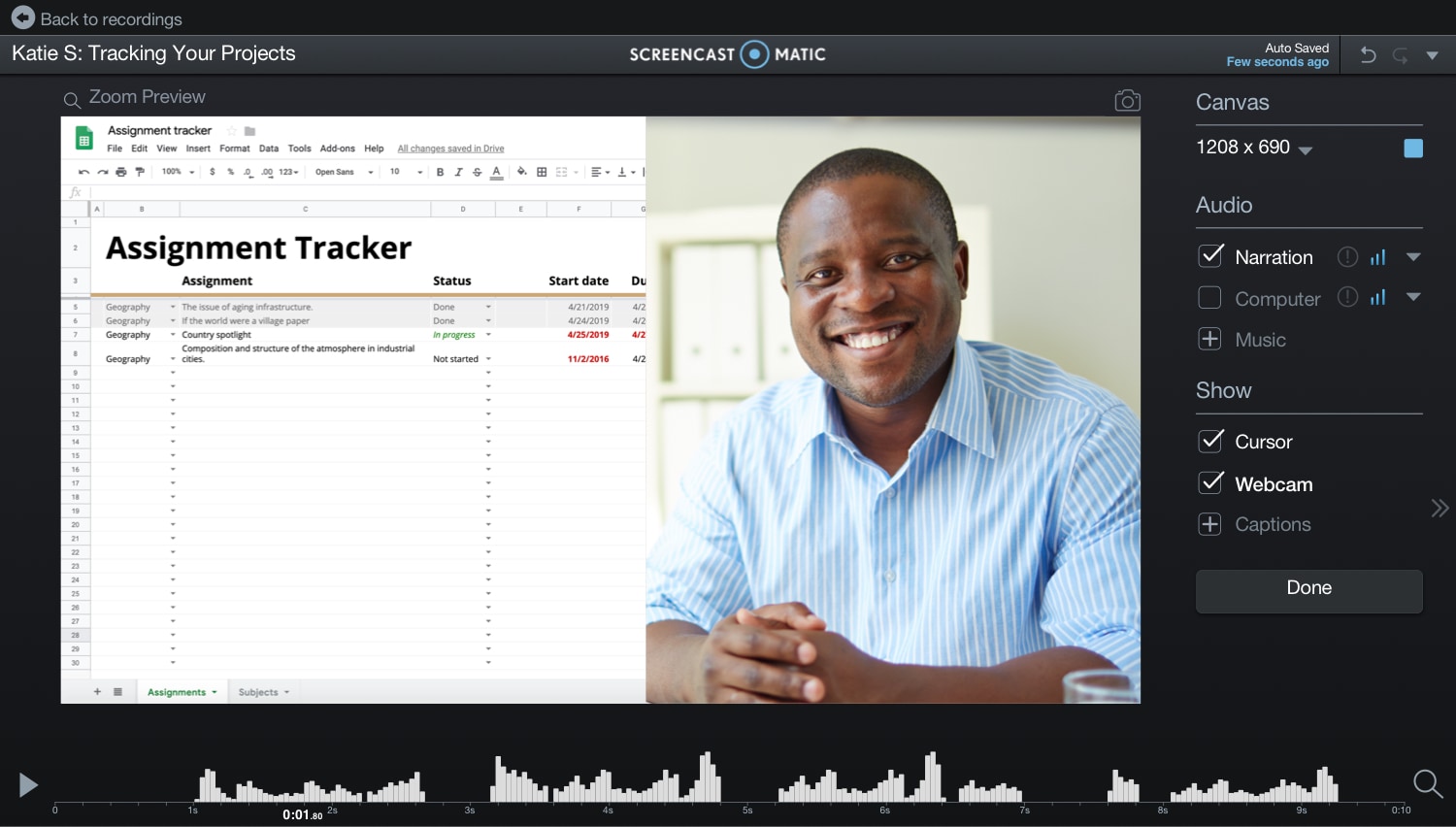 Quick Teacher Tip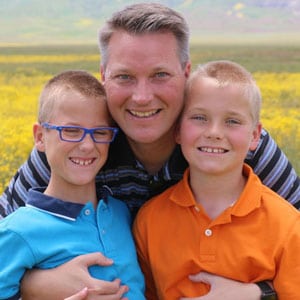 CalPoly University Professor Martin Mehl believes video communication can change how we connect in the world. He says video learning plays a huge role in connecting and maintaining authentic relationships with students.
"Video recording holds me accountable and to be 'on' when providing feedback and interacting. The ability to asynchronously and synchronously connect with my current and former students means that I am able to be more clear, concise, approachable, and more focused." says Professor Mehl.
21. Get to Know Students
A great way to know your students is through video. Ask each of your students to highlight themselves in a one-minute video.  You can pose a question for them to answer and share it with the class.  You can gather your student videos into a channel in Screencast-O-Matic's Content Management Platform and collect responses so that your entire class can enjoy the videos as they are shared.
22.  Music Videos
Make songs fun with video!  Ask your students to create their own music or rap video.  They can use a song they are learning in class or create a fun activity by having them create their own song using math, spelling words or grammar rules.  Have them team up with other students to produce a music collaboration video.  They can edit snippets of each of their videos together in the video editor.
23. Easy History Lessons
Get students involved with history. Ask them to design a movie about the history of their school, community, or their own family tree.  Have them get their family involved in the lesson.  Take a 'tour' of their neighborhood and provide insight on historical names, streets, or homes.

Screencast-O-Matic Tip
Green Screen Magic
With Screencast-O-Matic, you can remove your background and replace it with an engaging video or image.
To use green screen, make sure your background is a consistent flat color.  Add lighting to get rid of any shadows.
Use images or videos as your background to enhance your green screen video.
24. Student Teachers
Allow students to re-teach a class topic or lesson using video.  Students can create visuals on their computer or gather other videos to help with the given topic.  Not only will they learn the topic but they'll be able to unlock their creativity through the production of video.
25. Visual Poetry
Get creative and visual with poetry.  Turn student poetry into video.  Have your students read their poetry out loud and add personal touches including videos or images by using the video editor.
Personalization is the Key
Traditional classrooms do more than cover basic subjects. One of the biggest benefits of physically going to school is socialization. Educators teach students how to problem-solve and interact with peers as well as build valuable connections of trust and accountability.
All of these critical life lessons aren't limited to in-person learning. It can be done with video.  Add personal touches to your videos to engage students.  Keep it fun and interactive.  The value of video is that it provides a personal touch to teaching.  You can add your webcam and speak to each of your students.
Stay connected to build your connections!